The Stroke Resource Center of Southern Arizona (SRCSA) is a 501(c)(3) non-profit organization dedicated to making the lives of stroke and transient ischemic attack (TIA) survivors and their caregivers a little easier by providing information about some of the resources that are available to them. Regional and Internet resources are provided.
SRCSA is classified as a public charity under Internal Revenue Code 170.  Donations made to SRCSA are tax deductible.
SRCSA in a registered non-profit corporation in the State of Arizona. This corporation is in good standing.
---
Our Mission
The mission of the Stroke Resource Center of Southern Arizona is to provide information about resources for stroke and transient ischemic attack (TIA) survivors and caregivers in Southern Arizona.
Our Vision
Valuing positive and sustained vitality for those touched by stroke and transient ischemic attack (TIA).
Leslie Ritter, PhD, RN, FAAN, FAHA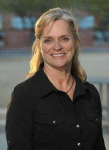 Dr. Ritter began her career as a cardiac intensive care nurse in Tucson, Arizona. She received her Masters in Nursing and Exercise Physiology and PhD in Physiology from the University of Arizona. She currently is a Professor at the College of Nursing and Dept. of Neurology at the University of Arizona and the William Feinberg Endowed Chair for Stroke Research. She also serves as the faculty stroke coordinator for the University of Arizona Medical Center in Tucson, Arizona. Dr. Ritter is passionate about educating both healthcare professionals and the community about the risks for stroke as well as the resources that are available for stroke and TIA survivors and their caregivers.
Diane Wolsk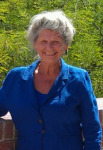 Diane first became interested in stroke/stroke survivors and their caregivers through her study of Nursing, as a Medical Research Paralegal and through her personal experience with the strokes of her husband and close friends. Her work as a Court Appointed Special Advocate also involved stroke survivor family members. She served as a member of the Women's Heart Health Education Committee of the Sarver Heart Center and is a supporter of the Zuckerman College of Public Health and Galileo Circle which supports the University of Arizona College of Science.
Geneva Kaplan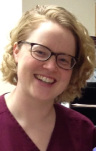 Geneva received her Bachelor of Athletic Training Education degree from New Mexico State University and her Doctorate of Physical Therapy from Washington University in St. Louis School of Medicine in St. Louis, Missouri. She is a Certified Athletic Trainer and has also received specialized training in the treatment of patients who have suffered a stroke or acquired brain injury.  She is certified in Neuro-Integrative Functional Rehabilitation and Habilitation (Neuro-IFRAH).  After practicing as a physical therapist for 3 years in humid Corpus Christi, Texas, she relocated to Tucson in 2015. She currently is an outpatient physical therapist at the Rehabilitation Institute of Tucson HealthSouth specializing in treating patients with stroke and orthopedic challenges.
Jennifer Bunger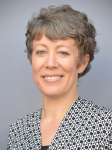 Jennifer received her Bachelor's degree in Asian Studies from the University of Oregon and a Bachelor's degree in Speech and Hearing Sciences from Portland State University.  As a student clinician, she facilitated aphasia groups at Portland State and the University of Arizona Speech and Language Clinics. She has served as the events coordinator for the UA Sarver Heart Center since 2010.  A favorite part of her job is making monthly reminder calls to members of the Green Valley Stroke Support Group, facilitated by Dr. Leslie Ritter. She has a passion to help facilitate a supportive community for stroke survivors and their caregivers.
Maya Luria

Maya Luria currently serves as the director of senior services at Tucson Medical Center, overseeing initiatives, programs, and services that enhance the quality of life for seniors throughout Southern Arizona. She is a native Tucsonan who appreciates the area's rich and unique culture. As a founder of Bald Beauties Project and co-chair of the Second Chance Tucson coalition, Maya focuses her efforts and time supporting causes for those in need.
Lorre Laws, PhD, RN
"It's not necessarily how I make a difference; I just want to be certain that I do."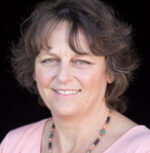 Dr. Laws is a passionate community servant with interests in stroke care, integrative health, and environmentally acquired diseases. Her first role in health care was in a skilled nursing facility, followed by a Certified Nursing Assistant position that funded her undergraduate studies in biology at the University of California-Irvine. Dr. Laws earned both her M.S. and Ph.D. in nursing at The University of Arizona, where she is employed as an Assistant Professor of Practice (Social & Behavioral Sciences) and Senior Lecturer (College of Nursing). Drs. Laws and Ritter are currently developing and testing a community-based transitional care model for persons touched by stroke.
Diane Henrickson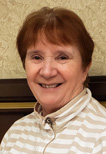 Diane was a former British Army Nurse, Germany and then spent 16 Years in Administration at NATO Headquarters,  Brussels, Belgium.  She volunteered with groups within US Diplomatic Community in Ankara, Turkey and with the International Rescue Committee, Washington DC.  Diane currently holds leadership and instructor positions in the sport of Badminton in Tucson and Arizona.
Advisory Board
The Stroke Resource Center of Southern Arizona is grateful to the following individuals who serve on our advisory board:
Jeff Christensen, Chief Executive Officer, Health South Rehabilitation Institute of Tucson
Martha Enriquez, RN, Chief Nursing Officer (ret), University Medical Center and Tucson Medical Center
Lisa Israel, Chief Executive Officer and President, La Posada
Steven Wool, MD, Southern Arizona Internal Medicine